Folks,
Here is a rose plant thats is blooming for the first time Say Hello!. Its a mild pink color pleasant enought to make you look at it for hours.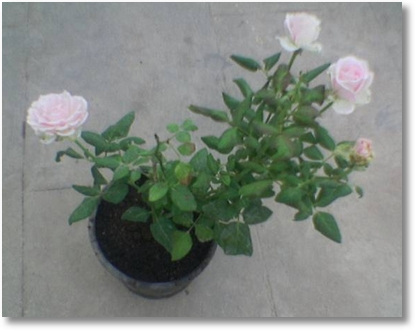 It was dormant for sometime and a dash of good potting mix and vermicompost got the baby flowerin' and Yes there is a basal cane too.
I get so excited when I see a basal cane in my rose plant. Basal canes are those that arise from the bottom of the plant near the budding joint and usually they are very vigorous ,sturdy, bears more flowers and adds structure to the plant.
To get basal canes in roses, fertilize them with nitrogen rich fertilizer and a dash of Epsom salt.
Ciao.