In one of my previous post, I mentioned that I bring a brinjal or two along with me when I return from morning watering my plants. That changed today! First, I started collecting with my hands, but little did I realize that no way my hands are going to handle so much yield that awaits plucking. With a basket in hand, I started plucking…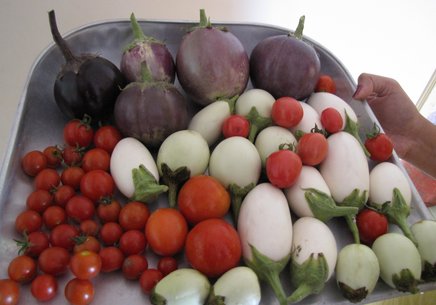 You can see Black beauty, White brinjal ( This is why the name Eggplant).Tomato, local variety and chery and few Podland pink tomatoes sprinkled on top of white brinjal.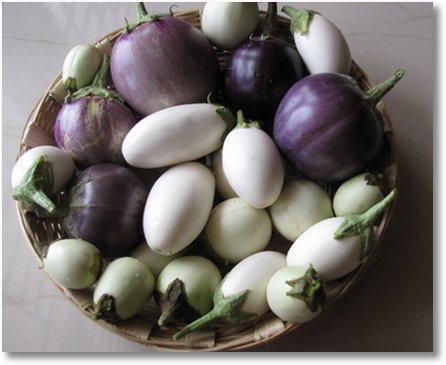 Just the brinjals. Look at the diversity. You know, the purple brinjal plant has purple flowers and the white one has white flowers and few of them have purple. Sometimes nature is a mystery!.
The some of white brinjal were taken for cooking and boy! was it creamy. I think we have enough brinjal for the next two weeks. 😉
All the harvest you see here are container grown. The largest container is 20L and most of them are in 8-10L containers.
More later.
gg