I thought I will share some of the pictures from the my garden. All I have now is a Nokia 6600 camera phone. Till I get a decent camera you all have to bear with me on this.
Here is a picture of a miniature rose thats been beautifying my garden. This plant never gets tired. Keeps flowering like crazy… I will let the picture speak.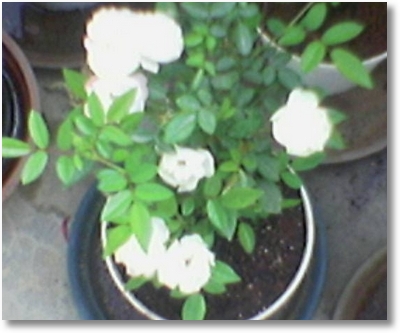 Below is a picture of another lush rose plant taken just after a rain. Look at how fresh and healthy the foliage is. Those small pots you see behind are my Brinjal(Eggplant) seedlings that kinda seem to like the shade provided by the rose pots.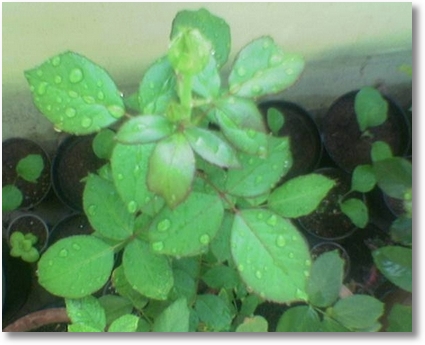 The one below is a Hybrid Tea. The 3-Roses you see are the first bloom for this plant and they were the centre of attraction for my garden.
This white rose you see below, never flowered this big before. Regular spray of Panchagavya is the secret to all these roses.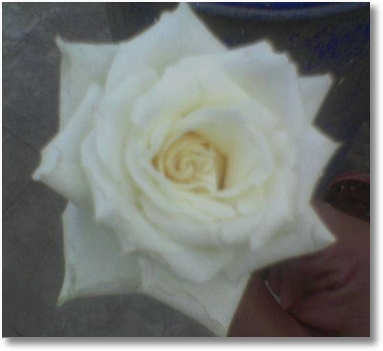 More pics later 😉