I have utillized all the vermicompost i had and I am planning to buy few more bags. Just few days before I got 3L of vermiwash and 2L of panchagavya from chennai. I am yet to spray panchagavya solution. Fever and sickness took whole of my last weekend.
Also, I took a picture of the ladies finger(okra) plant that is now raining okras. Here it is for your viewing pleasure. I had grown okra before in the ground and this is the first time I am growing them on container and the potting mix seems to have an effect on the plant.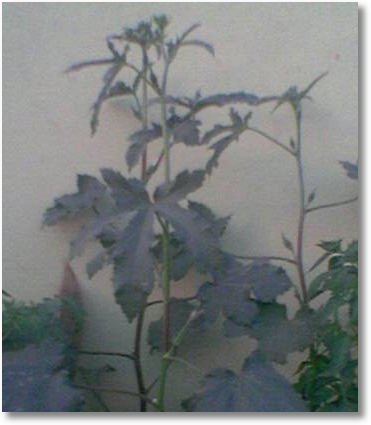 Now there are lot of chillies and tomatoes that are starting to give fruits. Its gonna be fun watching them grow.
More later.