Spinach was in my list since quite sometime so I wanted to start spinach as the first thing after i came back.
I picked up some seeds from Lalbagh and was all set to start. This time I wanted to try the soil mix recommended by Mel Bartholomew of Square foot gardening fame. Its called "Mel's Mix" .
1/3 of Vermiculite

1/3 of Coir pith.

1/3 of Compost.
I didn't have home made compost with me so I bought a bag of compost from lalbagh.
I mixed all the three thoroughly and filled the containers with them. I used the old Fruit juice containers like Tropicana. The head of the containers are cut and i use the bottom 3/4th.
The spinach seeds look like this. They are large enough to handle them individually.

I sowed them two per hole and two such holes per container.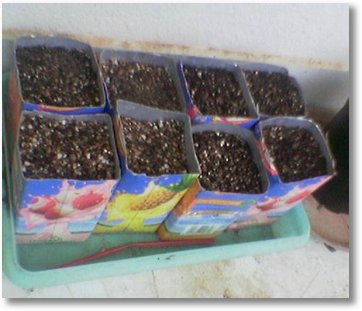 The spinach seeds were sown half inch deep and covered with fine vermiculite. It took 5-6 days for the first sprout to show up and them all of them eventually started.
After 10 days, they look like this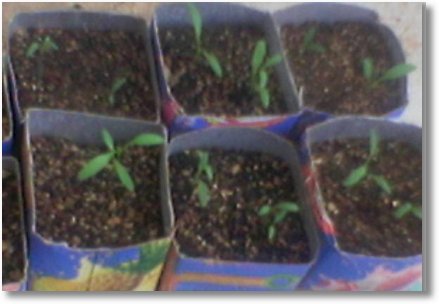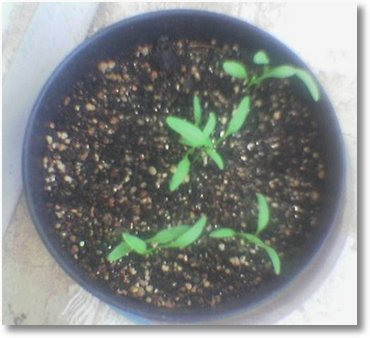 I plan to keep these seedlings in the same containers. I came to know that spinach resent transplant so I am not going to do that.
I am planning to start bell peppers and tomatoes in the coming days.
gg