Had been fighting with a software bug at work since my last post and finally fixed . To celebrate that, I took my friends Canon camera and went on a photo shoot. The result is this blog post.
This is a chrysanthemum plant that I bought thinking that it was yellow colored and guess who got lucky 😉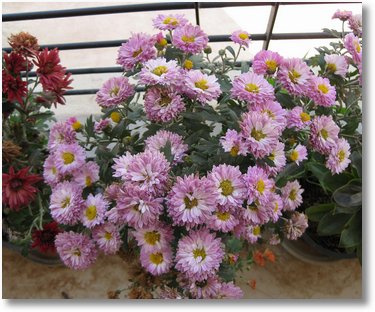 Zinnia and Baby zinnia….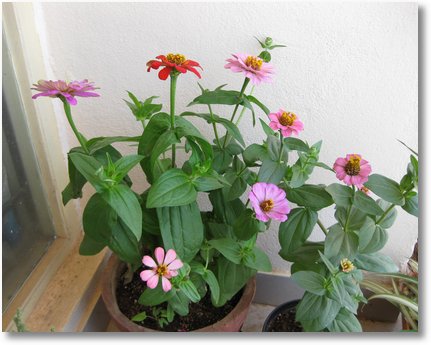 Zinnia with spider plant….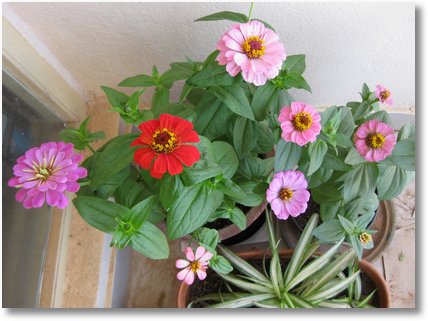 This rose plant was in my balcony for so long with out even a trace of flower. The moment I kept the plant in the terrace, it smiles …..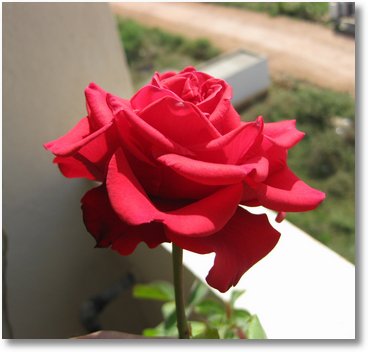 Red zinnia in a closeup shot.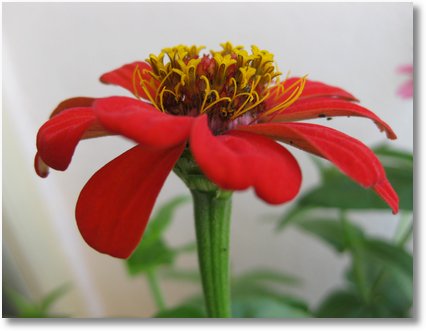 Coleus and few other plants rooted from cuttings..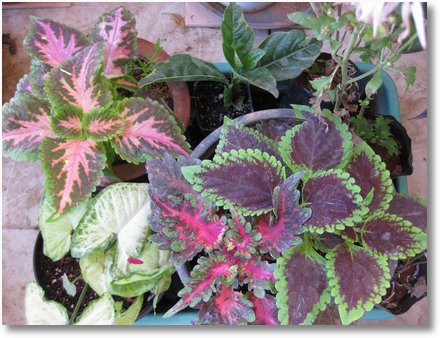 Say cheese… The red zinnia was so beautiful that I kept taking pics of it… This one has a single row of petals…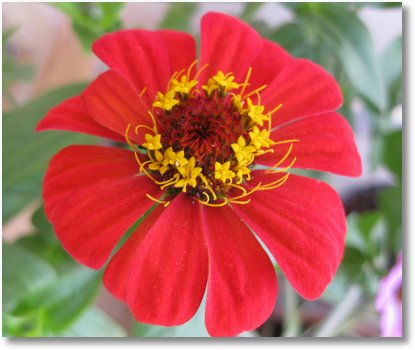 And this one is a double Purple Zinnia..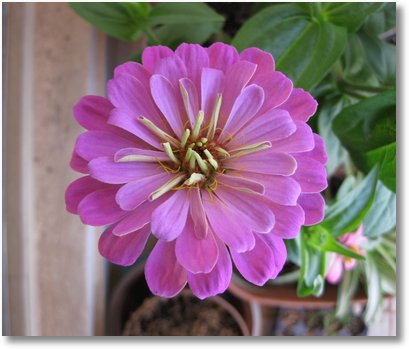 Saffron Chrysanthemum…This one came in the same pot that had a pink colored chrysanthemum. Usually I buy an colored mum, then it turns out that I was given a yellow mum. This time I was in for a total surprise. I bought yellow and white; but when it bloomed it was orange, red and pink.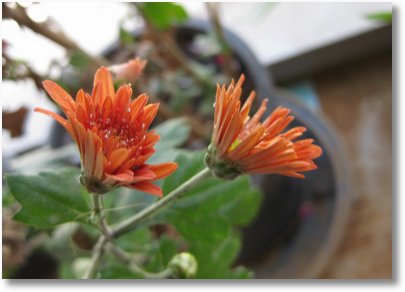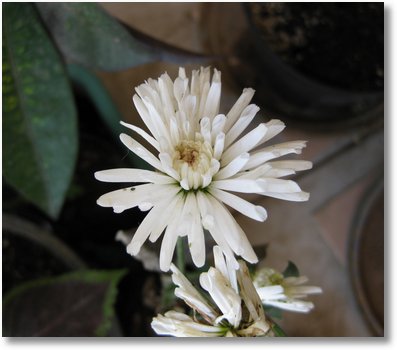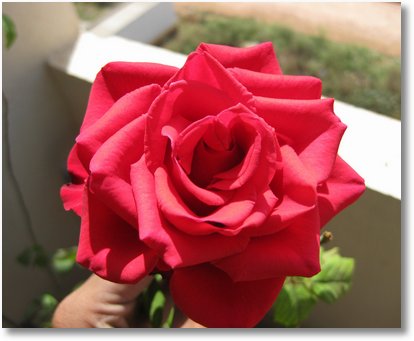 Tomato plants: These are the tomato plants that were so tiny in the previous posts. All of them have small berries now and staking is so important at this point. I used bamboo sticks from an old bamboo screen. Though the sticks were very thin I used 5-6 stakes per pot, so it sort of hangs in there.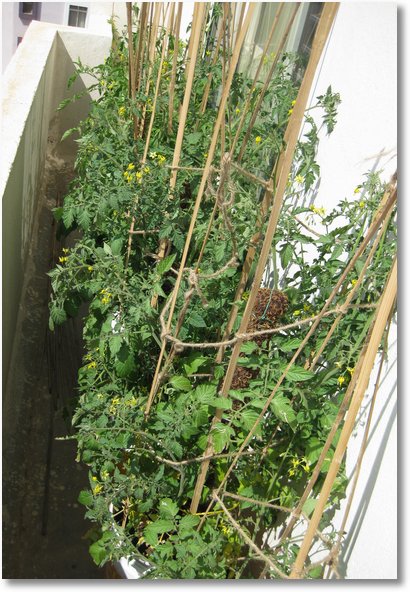 Here is the most awaited cherry tomato.. You can see of the flower that has fallen off. I was worried that this blossom drop will continue but fortunately it stopped(may be because i moved all the plants to a much sunny spot).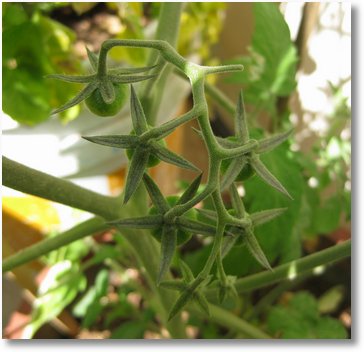 Another tomato plant (Indam Naveen) with its friut clusters.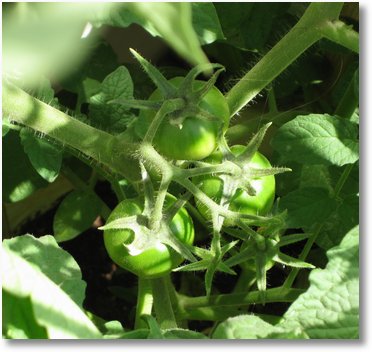 Pudina bush. I didnt know pudina can get this invasive. I could see lots of horizontal stems called 'runners' in the pot that gives rise to several new plants. This is another easy growing plant, a must for every kitchen garden.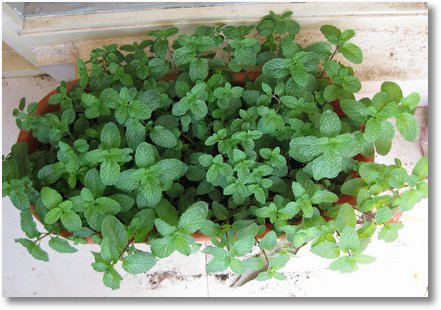 gg