No, Its not about a flag or its color. This title is about my latest harvest from the terrace container garden.
I have 3 container with White Brinjal growing in them. By the looks of it, it was very clear why the name eggplant was given to it. But As I gave time to the plant for its fruits to grow, I ended up fruits of the size of an egg.. an ostrich egg…. I actually got 2 batches of the harvest in a weeks gap.
This guy was the biggest of all.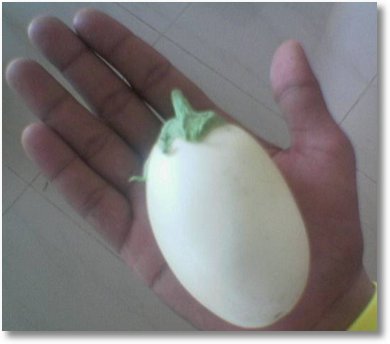 Batch 1:
The "Eggs" were really soft and had an amazing taste.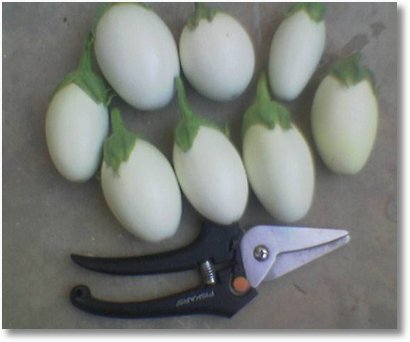 Batch 2: We have the red, we have the white and there is green 😉
By the way, dont start praising and give credit to the eggplant for bearing a Nokia cellphone. I just threw it in there to make the size of the veggies more sensible. The tomatoes and the chilles are from the garden too.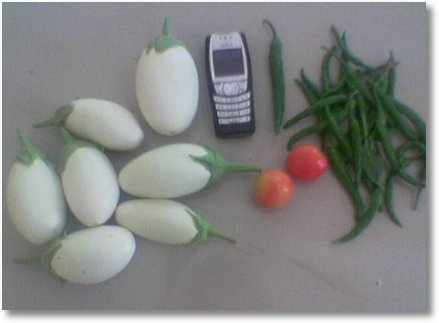 Tomatos are no less and are competing with the eggplant..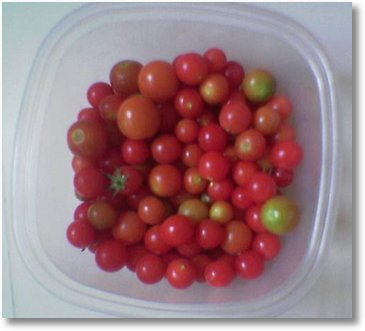 I am sowing Okra this week in 10 containers. WIll keep posted of the progress..
till then…
gg
NOTE: Now the pics are taken by my good-old Nokia 6600. Bear with the quality and the clarity.