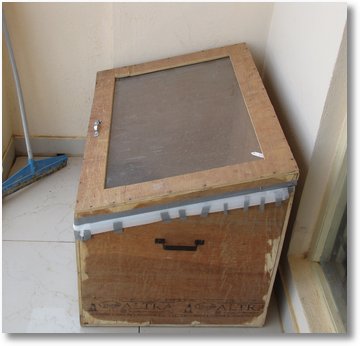 Ok, Not exactly a greenhouse, but a poor man's propagation chamber or a cold frame. what ever you want to call it. Its been sitting there for a while at my home since the day I got it done. I remember my school days when I was asked to write an essay on "My house" and several years later here I am writing a post on "My Greenhouse".
I use it for seed starting and propagation. Believe me, I have had 100% results in propagation from cuttings. Seed starting I got mixed results. Sometime back I happen to get some Croton cuttings from one of my relatives. They were pencil thick cuttings and were very healthy too. So I just planted them in the media after rubbing them with rooting hormone ( IBA). Media used is peat + perlite.
Here is how it looked. You can also see a coleus cutting next to the bunch of croton sticks.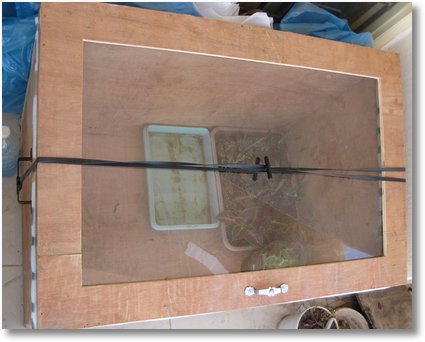 With in two weeks, I was able to see small green shoots poking through that thick stems. The surprise was on almost all of those cuttings had signs of growth. So I just kept watering them and leaving them happy in the greenhouse. After 2 months, you get this.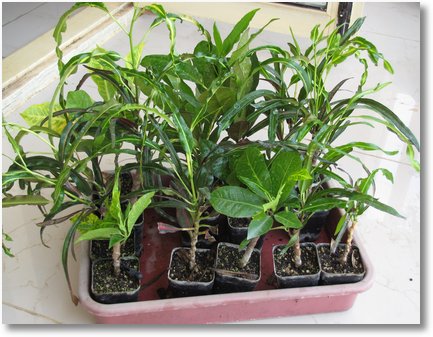 Look how fresh and healthy they are. Their internodal distance is so long that I sometimes worry if they will just snap off. The root system is also very good.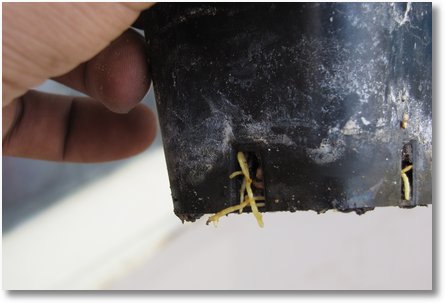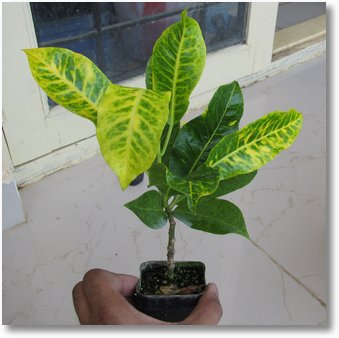 Looking at the results, It is very clear that for success in propagation, humidity is a very important and a crucial factor, although there are several other things that decide the result. Here is the view with the door open. The expense incurred for this was around INR 1000. It has the top and the front covered with Fibre glass(acrylic) and all the other sides by plywood. The grey sticker thingy you see is actually duct-tape. I had put it to seal the gaps to preserve humidity. I actually had to bring the carpenter home and make him sit in front of the computer and showed him the picture of a Coldframe. I was very happy with the end result and my plants were too ;).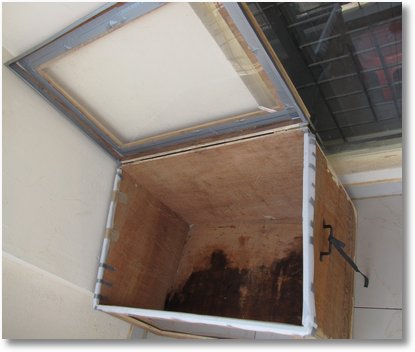 more later
gg