With so many varieties I had, I sowed "Yellow pear" because it had such an excellent shape. I was just waiting for this tomato to bear atleast one fruit so that I can whistle around the house..
This tomato is an Heirloom variety and is open pollinated. One needs to note that these varieties are susceptible to viral diseases.
I lost 2 plants to Leaf Curl Virus but this one seemed to have escaped and here it is in all its glory "The Yellow pear". Though its not yellow right now, give it some time it will get there…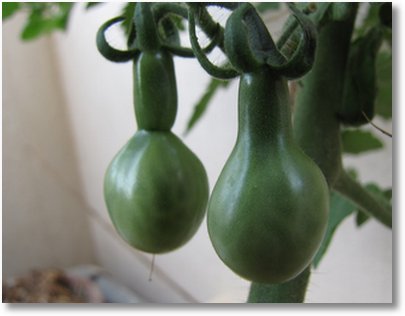 Another cluster with 3 fruits, yieldwise it is not that great. I dont see so many fruits popping. But if you ask the plant, I bet it has its own share of complaints… ( mostly my fault ;).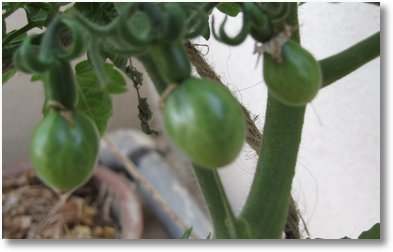 More after it ripes..
gg