These days, with rain god being so generous, I am spending more time watching the plants than watering them. Their foliage looks lush and clean which only a good pour can achieve. Watching your plants in the early morning in a beautiful weather is such a pleasure that one shouldn't miss.
Every morning for the past 1 month, when I return from my garden, I bring with me atleast 5-6 tomatoes, 1 pepper, couple of brinjals. I am really surprised how a small patch of terrace garden can sustain so much. I have around 10 plants of Toms, 10 of Brinjal and 4 peppers. When I say terrace garden, its very easy to imagine a spacious terrace with plants. Well look at this,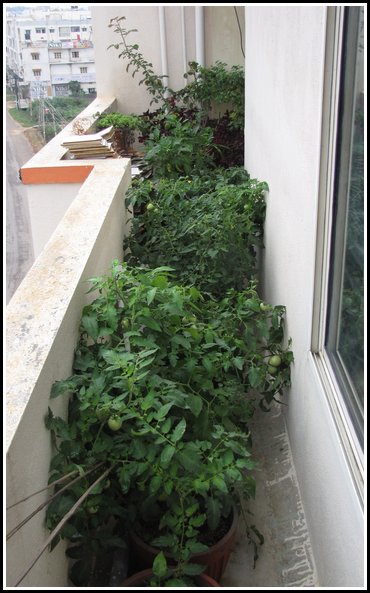 This is one side of my garden. Like this I have 2 more.It is 2 feet wide and has just enough space for a person to stand when the pots are kept. Though its not very convenient tending to the plants in this space.It is really very productive. There is too much sunlight to waste.
The plants you see above are tomatoes, pepper ( at the far end) and a Rose (A scented variety. No I am not a fan but my mom is!) . In my old post, I had mentioned about my maid who got many tomato seedlings and had me plant all of them. These are those seedlings. Surprisingly each plant is of a different variety.
Round big sized tomato.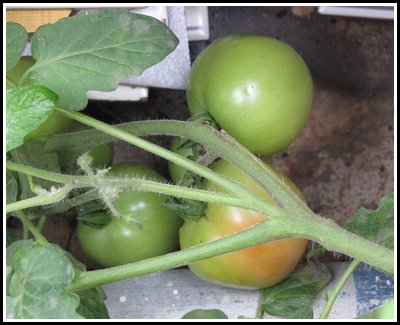 Flat pumpkin style tomato: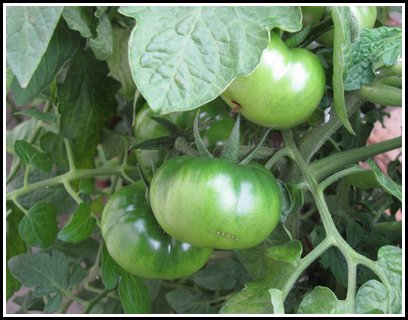 Tomato with a tipped blossom end. All the tomatoes of this plant look like this like a top.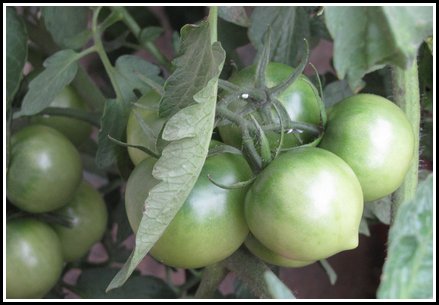 The "regular" tomato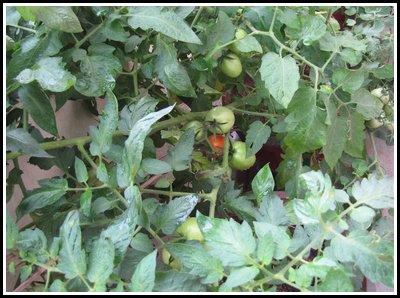 Then there is my favourite tomato plant. It has grown almost 10 feet tall. I regularly prune this plant and do proper staking. It is a prompt yielder and has trusses all the way upto the roof.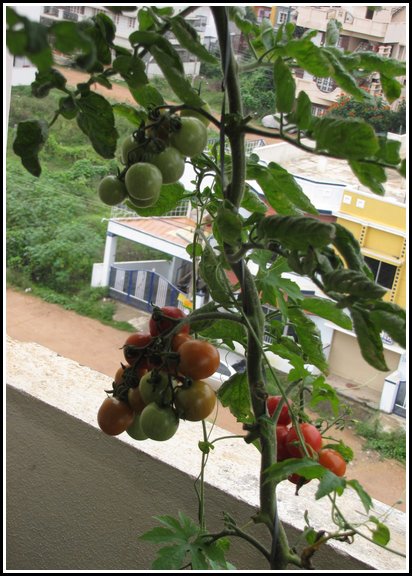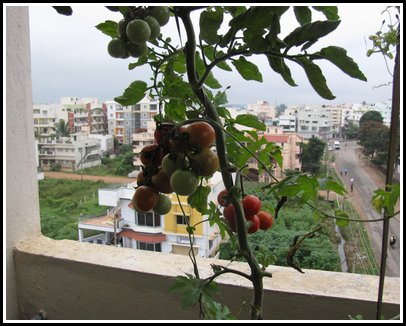 The vine that is seen clinging on the tomato is bitter gourd. Here is a pic. It looks sweet though ;).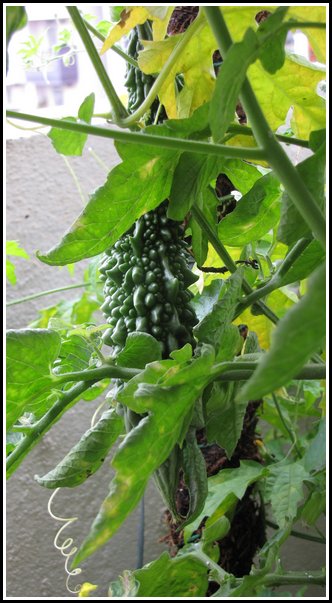 Here is a tomato plant which is in its pink. Introducing Podland Pink! A pink colored plum tomato. The pink color looks a lot like red in picture but in reality it is a beautiful pink. The red cherry next to it will help you identify the pink.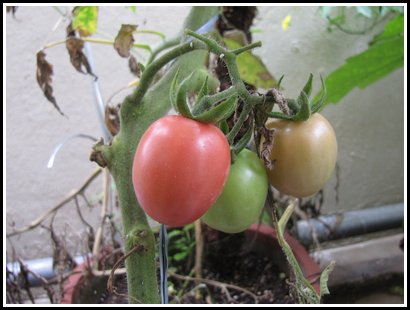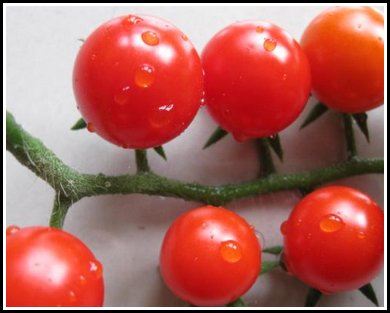 Here is bean and a brinjal.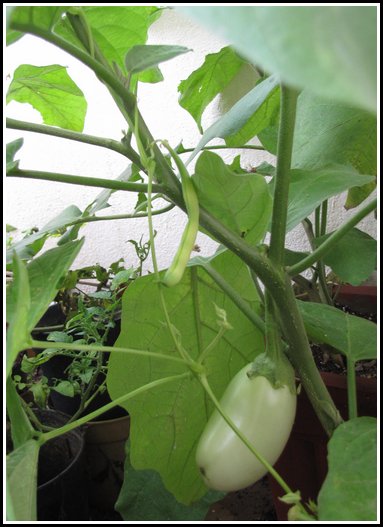 Wish I could post all the pics of my garden. I will post about the container cabbage experience/learning and some seed starting stories in my next post.
Till then
Ciao.
gg