Almost a month over after the greenhouse is completed and the plants were put in place. I had the Beefsteak tomato plants just started flowering when I kept them inside the greenhouse and it looks like they like the greenhouse environment.
The varieties of tomatoes, I have growing my greenhouse are
"Marmande" – A beef steak variety.
"Pink of Berne" – A pink beef steak variety
These tomatoes are grown Hydroponically using Cocopeat as the medium.
Take a look at this flower, its actually two flowers conjoined( called a Mutant). When you get a flower like this, you are in for a big surprise. You will get a huge tomato. In the coming pictures you will see what I meant by huge.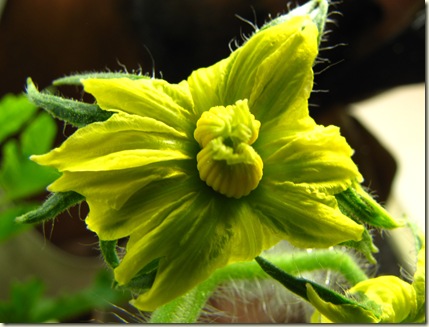 A few days later, you see this beauty, ( rather boaty). This is Marmande. A variety from France.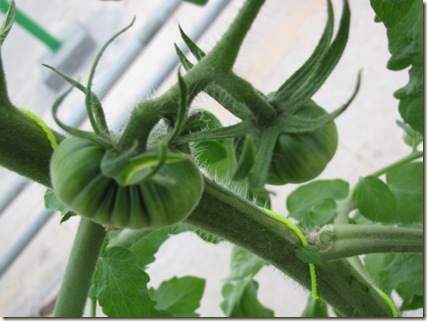 Few more days later….look at the sepals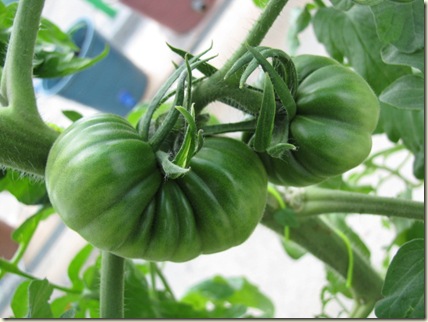 This is how it looks now. Its a handful. I am just waiting for it to ripe and it is taking too long(may be it is still growing).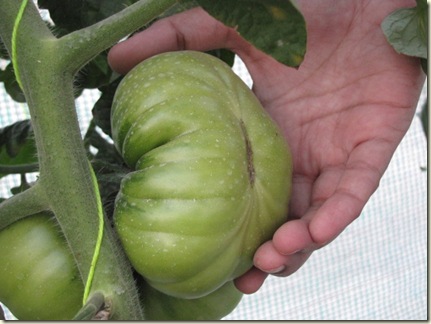 The plant is not done yet, it has multiple trusses all with big sizes like this. The plant had to be staked properly as it has to hold the fruits in addition.
Here comes the variety called Pink of Berne.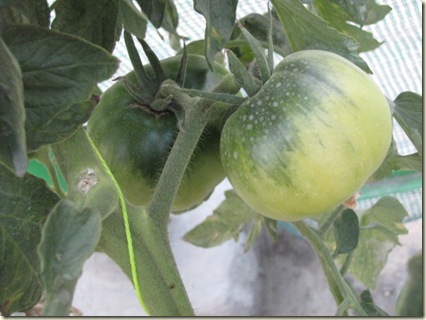 Checkout the fruit cluster below.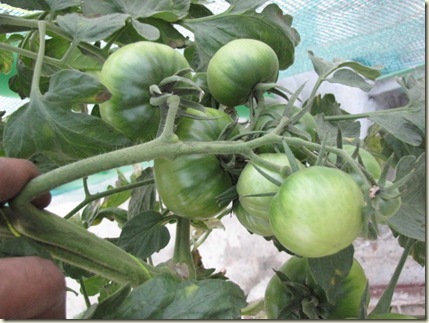 Here is Banana Early Pepper plant, yielding like crazy in 6x6x6 inches bag filled with Cocopeat.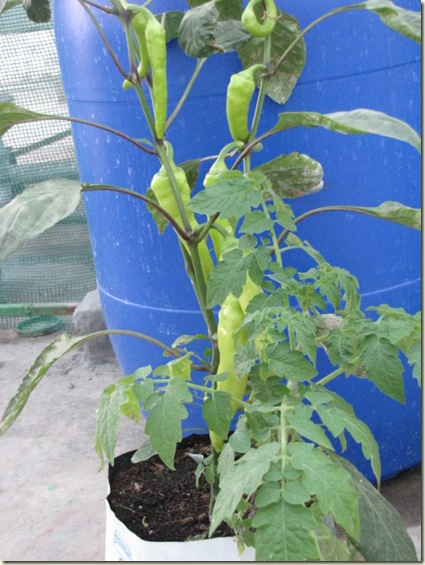 Here is another set of transplants growing in trays..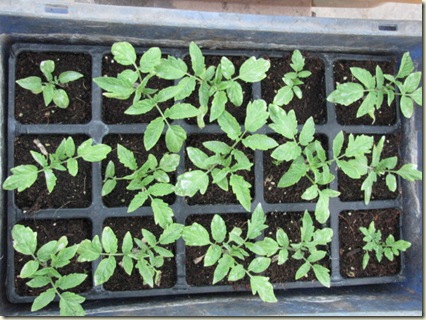 Its not just tomatoes and peppers in the greenhouse. There is beans, Cauliflower, Lettuce, Spinach, Chow-Chow( Chayote) and Chillies, I will post more pics as and when they are ready for a pose.
Till then,
Grow some veggies
gg