Having grown small cherry tomatoes I started to long for jumbo sized tomatoes. I got some as clones from Anil and some as Seeds from another friend of mine. The seeds were sown long before the greenhouse was ready.
They were transplanted into 20L buckets and 10L buckets whichever was available at that time. The plants were looking so sturdy and thick. Those were the first ones to go into the greenhouse. So far I think they like their stay there.
Looking at the harvest I got from them, I think greenhouse works!
Tomatoes you see in the picture below are Beefsteak kind. You won't believe  if I say that the plant that bore these was raised from a cutting.  The cuttings were grown in Soil + Compost( with a dash of 19-19-19 every week). Rest of the plants that came from seed, were grown hydroponically using coco-peat as a medium.
The fruits were perfect pumpkin shaped and very uniform both interms of shape and ripening. The one in the bottom of this pic is the largest in that plant( there are bigger ones coming read on).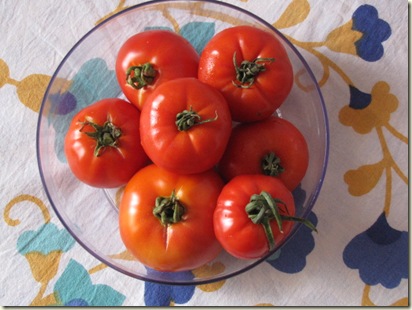 Below is the total harvest for the day, spread out in a tray. The giant ones that you see on the extreme left is "Marmande" a variety from France. I got this from one of my friend. Immediate right to it is "Pink of Berne" and the right extreme is Beefsteak.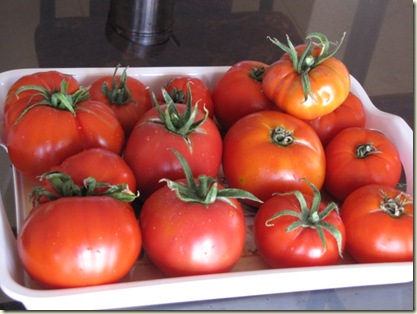 Total harvest came upto ~2kg. I thought I will let you see as I am gauging them.
Pink of Berne – 351 grams….           Marmande – 501 grams(280+220)
The beefsteak tomatoes alone weighed a whopping 581 grams.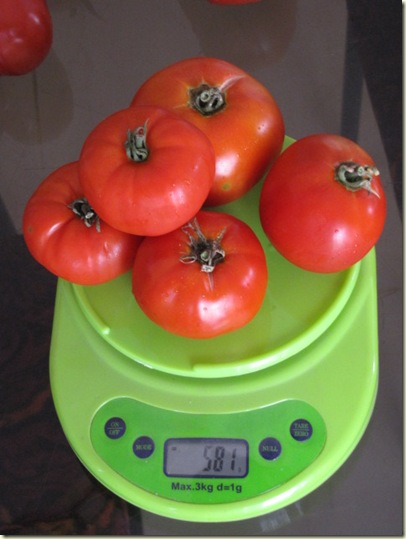 This is the second biggest of all. The biggest one is still on the vine.This one weighs 280 grams. I haven't tasted Marmande yet. My mom hasn't seen this tomato yet. So once she is back, we might get to taste this..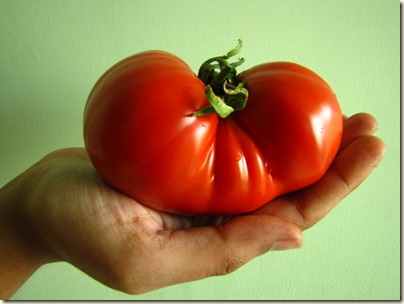 The beefsteak: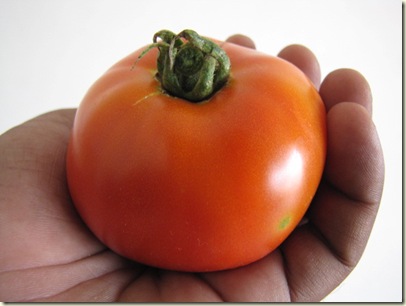 Beefsteak tomato cross section. This one is the smallest of the bunch and we used for cooking. It was very meaty and had multiple locules as you can see. The taste was little sweet, little sour, a good flavor and was very juicy/pulpy. (oh god I am so bad at describing taste!).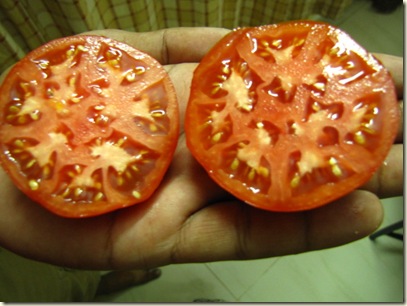 I know what you are thinking.. Seeds right?… I have already started saving the seeds for the tomatoes pictured above. Once they are ready I will let y'all know.
Cheers
gg