Its so surprising how a capsicum/bell pepper plant with many peppers hanging on them, makes people go crazy . Anyone who came home when I have mature peppers in the plant, goes back with some seeds of the same.
Tell me, who doesn't love to have a plant like this.. This capsicum variety is called "Banana Early Sweet". It tastes sweet. Don't confuse this to the variety that is used for Bajji ( That is little hot).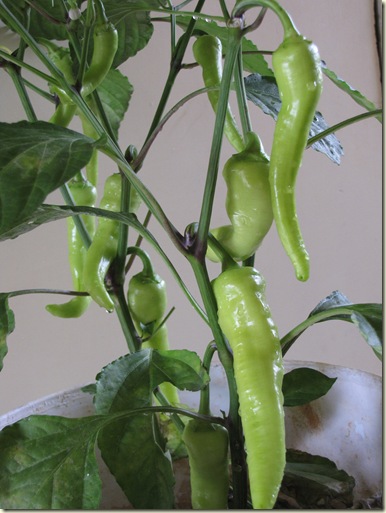 This post is about how to save the seeds from this pepper .
Things you need:
Ripe pepper ( ripened while in the plant).
A knife
A plate
Bright well ventilated location.
First let the pepper ripe well in the plant. It should look like this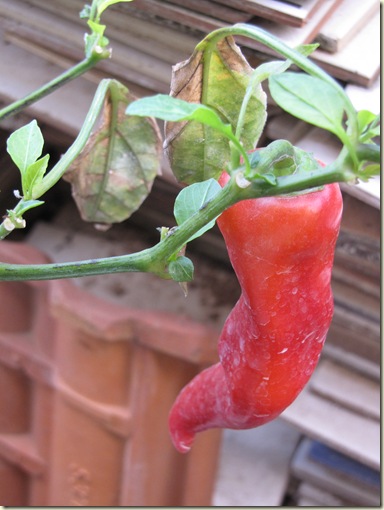 Pluck the peppers.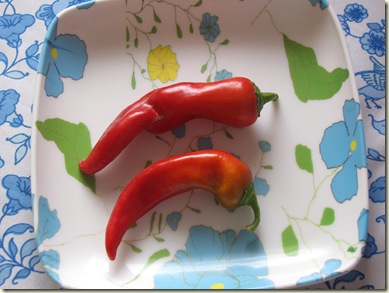 Cut them open and carefully scoop out the seeds. The seeds are in the central stalk. Use the flesh for your cooking ;).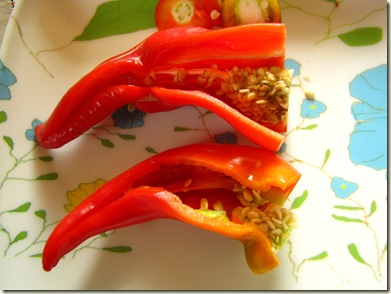 The seeds will be wet and they need little bit of drying. Spread them in a plate and keep them in a ventilated location that is bright as well. Don't dry them in direct sunlight.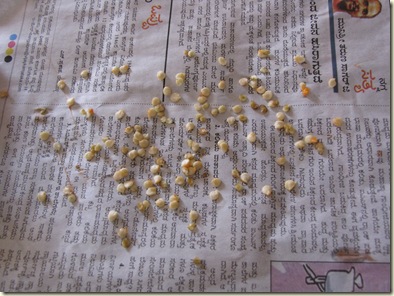 Once dried, the seeds will start looking like this.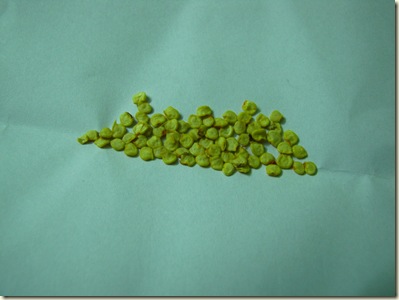 Put them in a packet, Label them and store them in a cool dry place. If you have plenty you can also think of sharing it with a gardening buddy of yours.
GG