This post is contributed by Shashank, an avid gardener and also reader of my blog. Thanks Shashank for having come forward to share your knowledge and experience on growing bird house gourds.
Ok, I'll stop my quack quack here,  over to Shashank.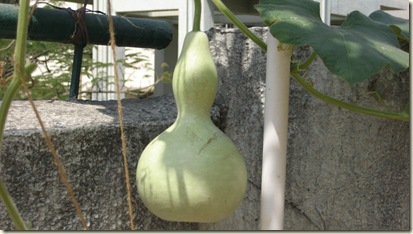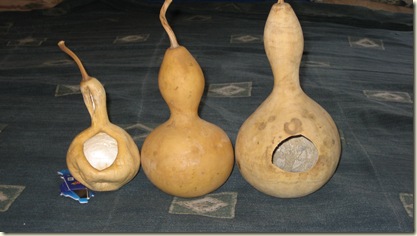 I started with seeds I got from USA and my first crop experience was not so successful.
However I could save seeds from my first gourd and my second crop is in much better shape.
Germination:-
Pre-soaked seeds for 48 hours.
Cocopeat was used for sowing seeds.
Seeds sprouted in 6-8 days.
First true leaves in 10-12 days
Ready for transplantation in about 3 weeks.
Potting Mix :-
Cocopeat + Rice husk + Compost in equal proportion
Container size 20 liter
Side drainage using tank nipple
Fertigation:-
Water soluble 19-19-19, 3 gms / liter  ( I am not sure if this is the right concentration. Suggestions welcome)
Water soluble Calcium Nitrate once in 2 weeks, 3gms / liter
Another dose of compost after 2 months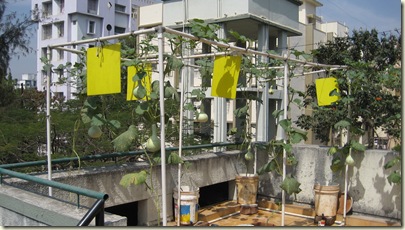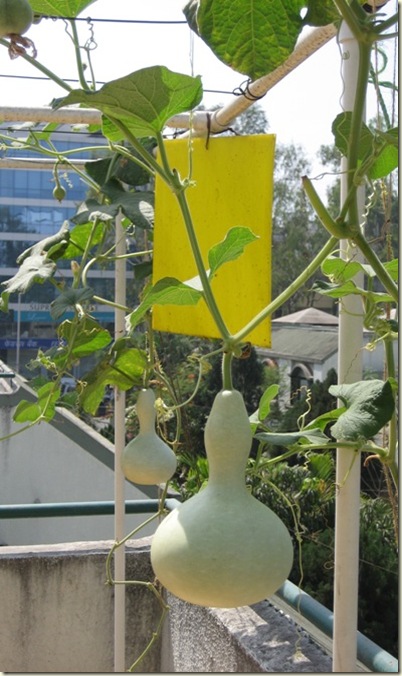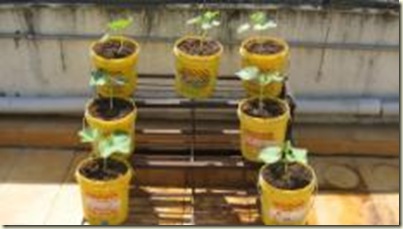 Seedlings for next crop of Indian bottle gourd
Well now the challenging part. Journey was not so smooth.  Last one week plants went into shock mode after leaf miner and caterpillar attack. Rising temperatures in Pune is also contributing to slowing down of growth. On top of it I had to discard around 15 small gourds getting infected by fruit-flies.
Diseases:-
·       Leaf miner
·       Caterpillars attack
·       Fruit-flies attack
I tried spraying neem oil. However had to go for chemical insecticides and fungicides to control leaf miner and caterpillars.
Currently plants are recovering from the shock. Of course as my objective was to get few but large size gourds to make bird houses, I am satisfied with the outcome and learning
— Shashank.
GG is back,
Some of you might have a question on those yellow boards that are seen in the pic. That is nothing but sticky yellow trap to catch whiteflies, fruitflies, winged aphids and anything that falls for a flashy yellow color smeared with oil/grease. This is a good way to reduce the number of whiteflies and also as an indicator that they are present and regularly visit your garden.
Enjoy!.