That was a long delay between posts. Lets just blame it on the weather this time.
In the first week of March, my garden was full of tomato  laden plants. Bunches of tomatoes everywhere. It was clearly a problem of plenty. With help from friends, neighbours in my apartment and relatives  the tomato population was brought under control. Thanks y'all.
Posting the pics here for your viewing pleasure.
Marmande: Tomato-On-Vine.(TOV)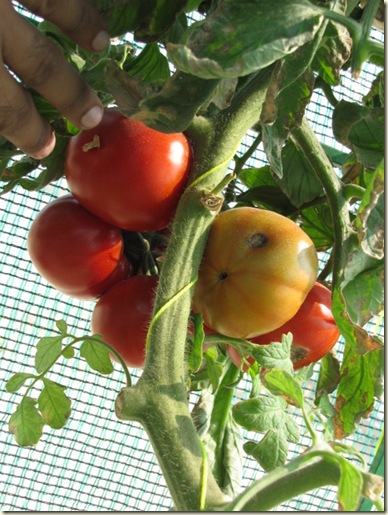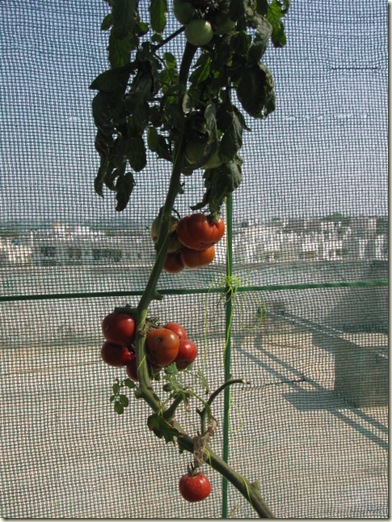 The strings with which they were trained were loosened when the plants started touching the top.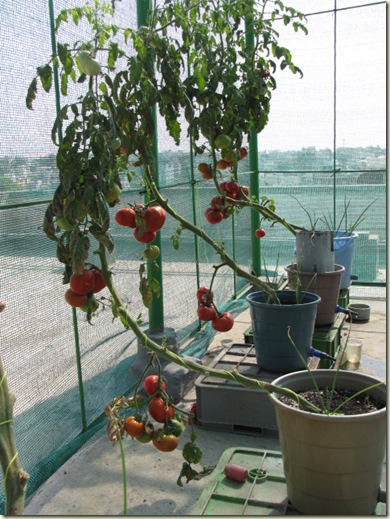 This particular truss had so much fruits that it started breaking off and it had to be supported by a separate twine.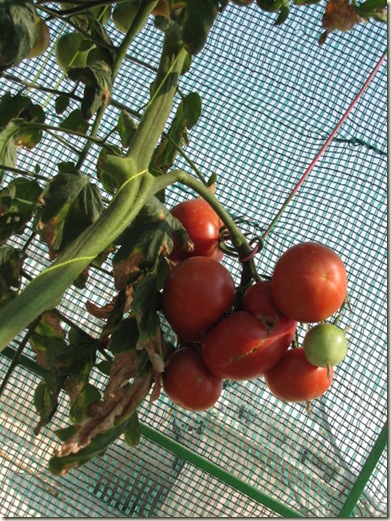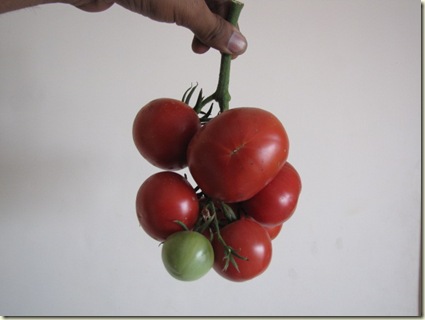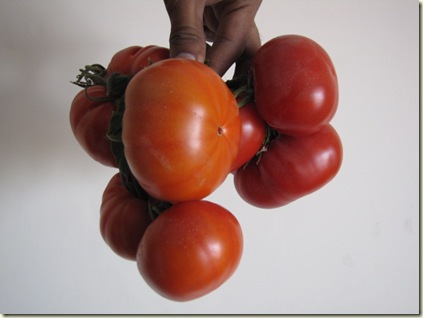 Tomatoes in Bunches. Each weighing around 1.2-1.6Kg.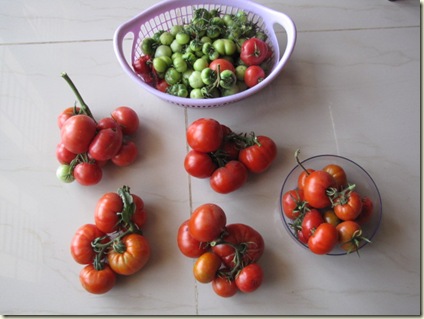 Closeup of Trusses.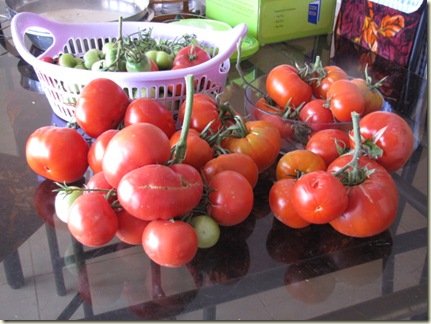 Marmande and Pink of Bern, both took the 1st spot in Taste Category. Marmande was a real good producer. Will be sowing again.
As always comments, queries, suggestions are most welcome.
gg