Haa.. What a week. Everyday I come home with a determination to write a post only to dose off.. But not anymore.. I have got so much to tell and any more procrastination will only dilute the content ;).
In Bangalore, there are few places that come to ones mind when it comes to buying plants/seeds. Atleast from the interaction I had with gardening people in bangalore, I didnt come to know about the Biotechnology centre, Department of Horticulture,Hulimavu. It was one of those google searches that showed me this place.
It was a saturday morning that I decided to find out where this place is. I knew its somewhere nearby my residence but not very sure. Though I had lots of other things planned for the day, I wanted to just checkout the location so that I can come later. So I took my bike and vrooomed.. with some help from the roadside human GPSs i was able to find that spot. I signed in myself at the gate and went in. The road kept going and going with lots of greenhouses, polyhouses and numerous sapota trees on the sides. The very sight of these poly/greenhouses made me so happy. After close to half a kilometers ride, I find a huge campus with a main building.
I entered and introduced myself there and asked about the plants/seed that I wanted to see/buy. The response was a little disappointing, "Wait here someone will come". So I wait and no one comes(May be I didnt get his joke). Then I go again, same response with more frustration. Anyway, I was determined that I wont leave that facility without getting something. I was grazing at the notice board casually and there were lots papers clipped having seed/plant varieties they have. Suddenly something caught my eye, a cherry tomato variety whose seeds for just Rs 5.00 a gram?… Yes. It is true. This sounded like gold. For a person who has been on the search for cherry tomato seeds, this was the "Aha" moment. Now my grazing look becomes focussed. I read through line by line of those varieties they have and .. Wait a minute I have heard these names.. these names sound like the Heirloom tomato varieties I found in US. I got excited. Then I was told that I should wait for Miss Chandrakala, the person incharge for plant seeds. So I wait, now the wait is little longer, 45 mins. I gave it to them. Its a Govt Office, Its a saturday and I am no farmer with 100s of acres of land waiting for tomato seeds. I am just a 4th floor gardener with some paltry pots. After a long wait, I got to meet her. She was very helpful and friendly. So the first thing I asked for is a gram of all the tomato cultivars. She said, you can order it today and come someother day to get it. "Oh no, I want it right here right now" was my attitude, "I am not going back without something with me". I said atleast the cherry tomatoes please. She asks "which one" and "1 gram of all kinds" was my answer. The varieties were like this
Yellow pear

Red pear

Washington cherry

Broad ripple.
Yellow pear looks like this.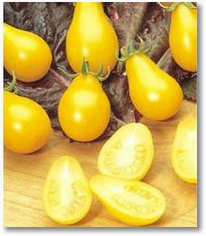 One can do a google image search to see how each variety looks.
These seeds are heirloom varieties. To weigh and pack the seeds, I accompanied Chandrakala to the seed storage room where the seeds are kept in a huge bluestar temp controlled environment. After taking all the seed packets of all cherry tomato kinds, I went to billing. The amount was 20 rupees. I paid once, Rs 90 for 1gram of cherry tomato. The difference is huge.
Once the seed purchase is over, I went to the field along with her. The fields were fully with lush green plant. They call it "Green Manure". Its a special variety that is grown for a period of time and once they matured they are harvested and put back in the soil. I was told that it cuts the fertilizer requirement for the next crop by 50%. Oh, I forgot to mention one important thing, they use only organic methods for production here and not a single chemical is allowed inside. Next I went to vermicompost section, I saw earthworms eating away black slurry and producing black gold. Again a shock, a kg of vermicompost that too of a very good quality was Rs 3.00 and outside it starts from Rs 10 and goes upto 30. Bought a 10kg bag of vermicompost and turned my attention towards BioFertilizer division.
They had the Mycorrhiza packaged in bag and its name is VAM. Vesicular-Arbuscular Mycorrhiza. Also got Tricoderma and P.S.M (Phosphate Solubilizing. Microorganisms ). Let google be your friend here. All of these are for experimentation with my plants.
With all these goodies with me and lots of happiness I left that place with this thought "One searches for happiness around the world and comes home to find it". This place is just 2-3 kms from my house and has almost everything that I need. I had biked to places that are more then 25kms far just to get some seeds. Hmm….
I am not done yet and so are my tomato plants. Here is the last weeks harvest.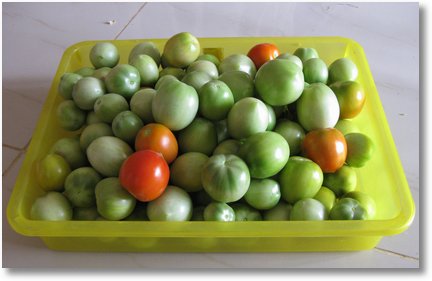 There were almost 125 tomatoes big and small.
This one is what I have been longing for a while. It looks and tastes so sweet.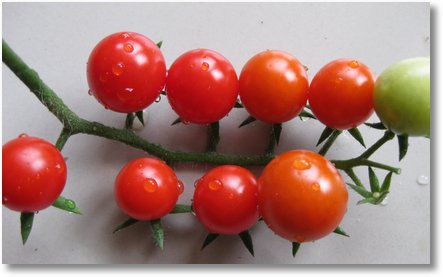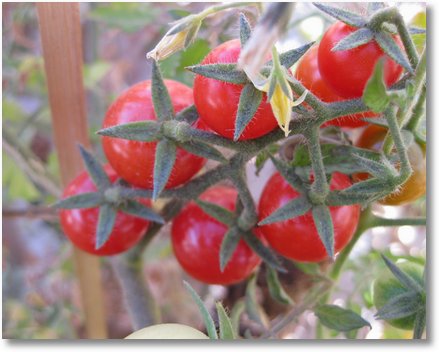 When a plant is happy it shows. This one became my desktop wallpaper immediately.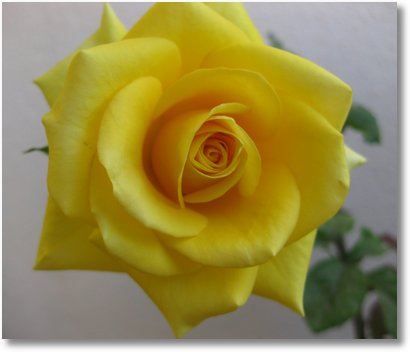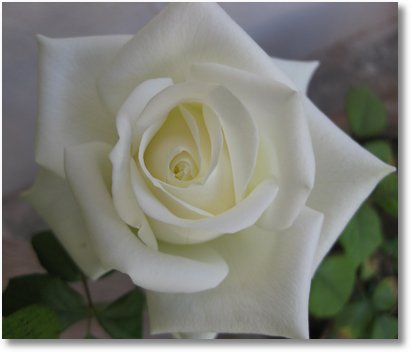 Last but not the least. The Egg plant(literally). After seeing this, its not surprising to know why it is named so.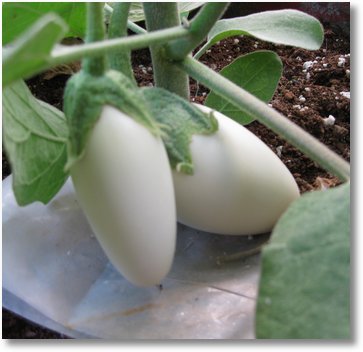 More later
gg