Its been more than a month since my last post. So what pushed me to write this post? Flowers in my garden…. They are so beautiful and vibrant that anyone will want to talk about them, write about them. Most of the flowers that you will see in this post were started from seed. I had blogged about the seed starting as well. I will end here.. over to my camera..
I always like the element of surprise when you sow a seed mix of flower and waiting for the flower to open to know the color.
When I saw this bud opening it looked like white "Ok!. We have a white aster"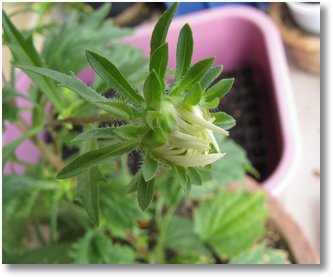 Oh Wait.. May be not.. may be its a white with a purple lining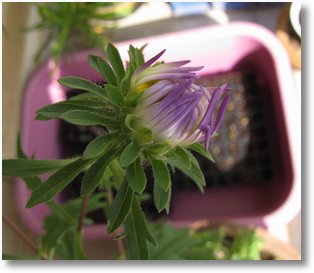 Uh oh wrong again.. Not white! I think its purple…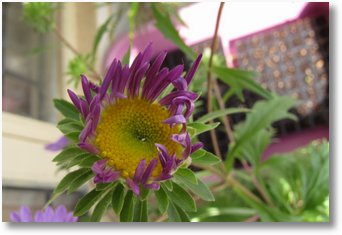 Oh not purple? Ok somewhere between blue and purple..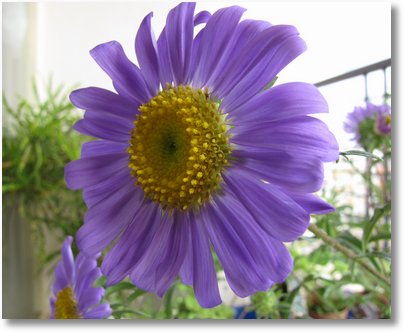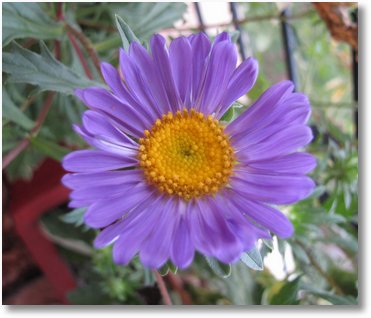 Aster with a hair do…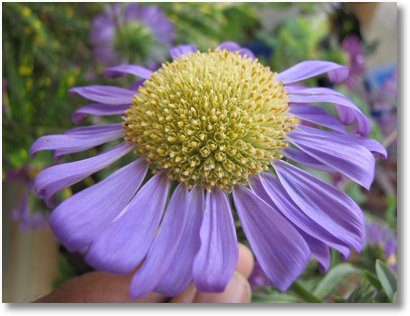 Here comes the rose with its Dahlia like petals..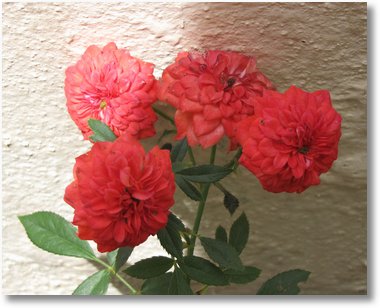 I get reminded of Icecream when I look at this rose flower.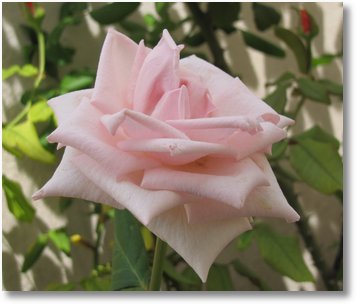 Red rose buddies..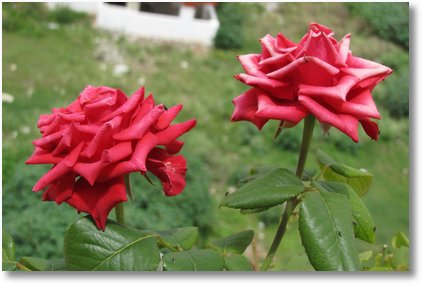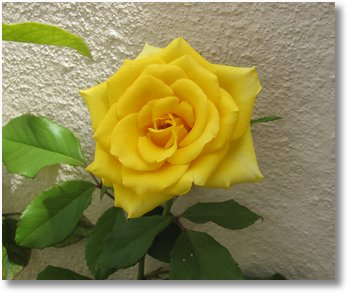 When I had been to the Lalbagh Flower Show, I picked up two carnation seedlings which were supposed to be Yellow and Pink as promised by the Dutiful shopkeeper. As always, both of them turned out to be Pink. No worries, pink is beautiful too :D.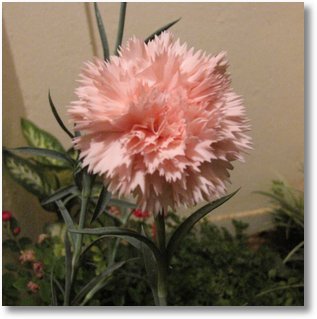 In one of my previous posts, I had written about seed starting french marigolds, Tithonia and coleus. Its almost two months now since the day I sowed them. I will let the pictures speak about how happy the plants are …
Beauty-full tub..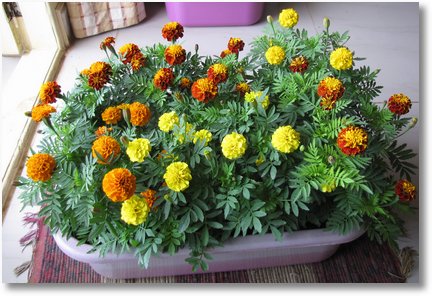 After seeing these marigold flowers in the garden, my wife started singing the song "Genda Phool"
Orange and Lemon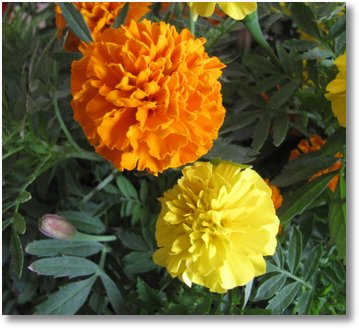 Some double colors..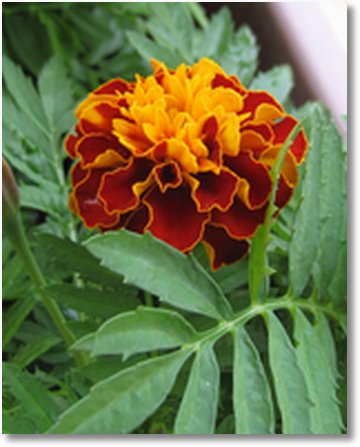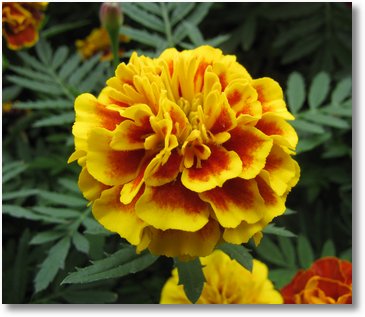 Ha.. this flower needs some introduction. This is "Tithonia" aka Mexican sunflower. I planted this at the same time I did the marigolds and this one took longer and longer to grow let alone bloom. More I wait, taller it got. I now know why it took so long. Creating such a piece of art takes time.. long time.. Here is tithonia blooms for your viewing pleasure.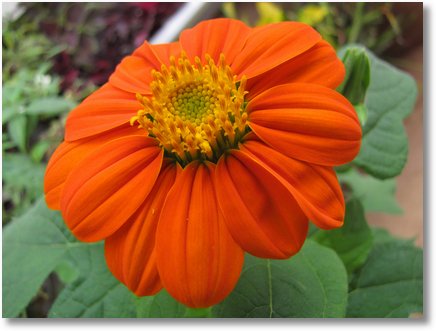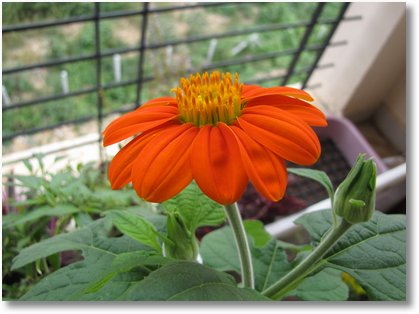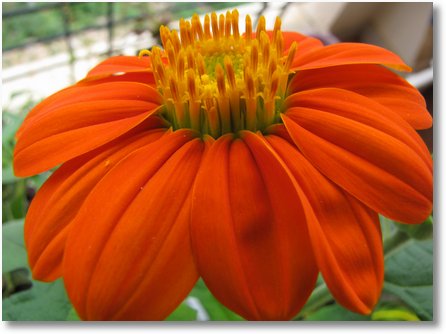 I did it. Finally I was able to break a month's silence. If not for the flowers which I have been busy nursing this post would not have seen daylight. Thanks to the flowers..
More later
gg