While the image of fresh brinjals from my last post on eggplants Red, White and Green still green in my mind, there is another batch of brinjal plants getting ready for harvest. The variety that I am growing now is Black Beauty.
When I went for vegetable shopping a while back I saw this huge black beauty weighing almost a Kilogram. It was priced at Rs 25-30 a Kg. This was enough push for me to start sowing black beauty in my own container garden. With some local searching I was able to get the seeds that said "Black Beauty".
The seeds were sown like usual in trays and transplanted into containers. Then Magic happens and you will have something like this …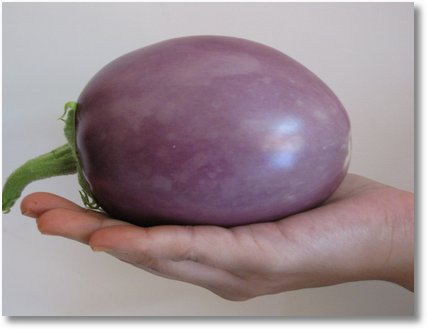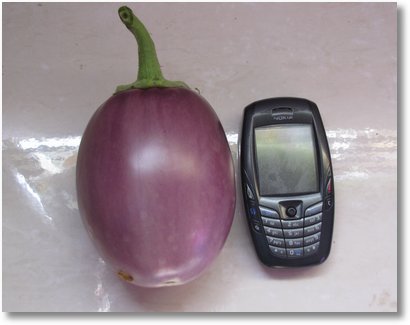 I can hear you saying "Come on! this isn't black beauty?!" "Its more like purple?". I too am wondering. May be its the lack of direct sunlight for long hours? May be I was taken for a ride by the seed seller? I dont know.
I was expecting a 1kg brinjal from my plant. This one was about 300 gms. But that doesn't bother me.
One might notice a brown scar on that brinjal's base. This brinjal was growing so low in a container that it started touching the ground. I had to remove some soil to make room for it to grow and there was a small stone that made its mark on this brinjal. I was shocked to see that spot as I didn't want this brinjal to be infested with worms. No way.
Totally I had 10 plants of this variety but I had only 3-4 big containers . Hence the rest of the plants had to adjust with whatever container they got..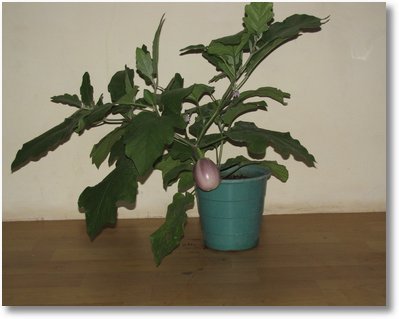 Look at this plant below, that is so happily growing in a polythene bag. Its that simple. You don't need great containers. A simple thick polythene bag will serve the purpose. I was looking for a black polythene bag but then this one is much thicker than the black ones available in the market.You can see a small brinjal that is growing near the base.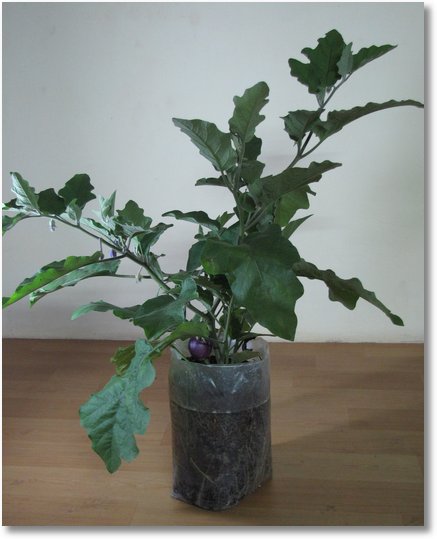 There are other vegetables that I am growing right now. Red cabbage, Bitter gourd to name a few.
Let me finish give a spicy ending to this post.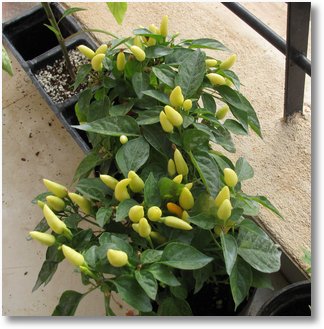 Ornamental chillies in a 4 inch pot!.
More later
gg