Earlier  I Transplanted the cabbages and also blogged about it in this post. I thought I will post a picture or two on their progress. The pictures shown below are 15 days after transplanting. The plants are kept in my east facing balcony.
Here they are.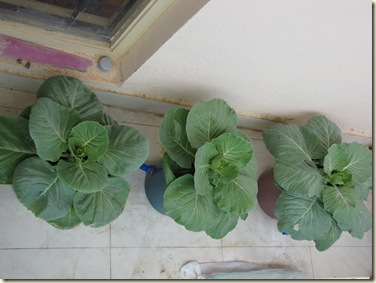 Since this was in my balcony and away from other plants, there is not much of pests/insects problem.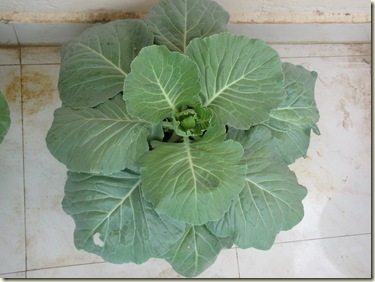 In the picture below, we can see that the leaves have covered the entire pot. I noticed that this reduces the water loss through evaporation from the soil surface. Again due to the large leaf, water loss through leaf will be more. The dust-bin pot has worked well so far for these cabbages.
This variety is called '"Earliana" and is supposed to mature at 60 days from the date of transplanting. Lets see how it fairs..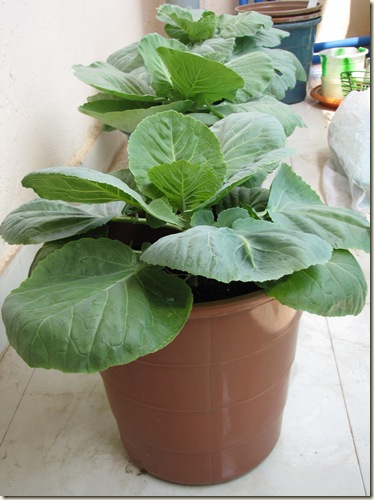 As always comments, suggestions, queries are most welcome!.
gg