Well, Not really!. Its a slice of Beefsteak Tomato I am taking about. Last few posts were about the tomato cultivar called "Marmande". Though I posted pictures, I never tried tasting them. Early this week, I decided to.
Only after I took a slice of the tomato, I realized how apt the name beefsteak is..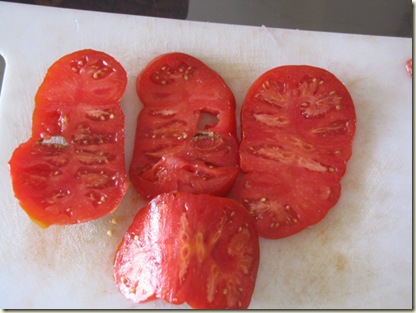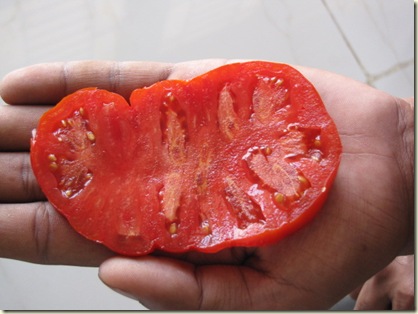 Taste: It was sweet, flavorful and meaty. Its the best of all the tomatoes I have ever tasted.
BTW, this week, I had to save my plants from falling off due to weight, hence I decided to harvest the 2nd batch of Tomatoes from the greenhouse..  Total weight approx 2kg.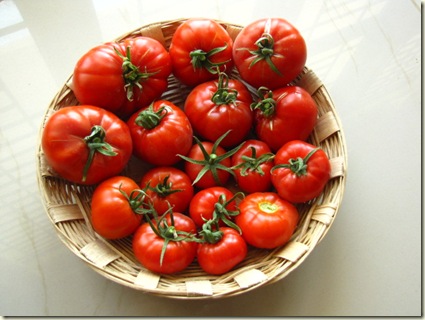 The biggest one was a 300gm tomato. The heaviest ever in my garden.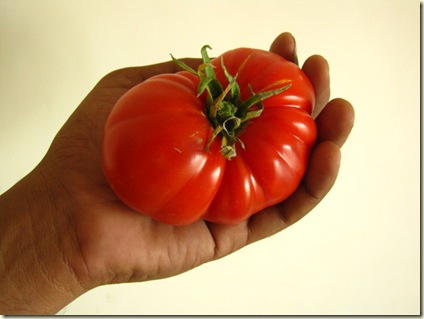 Ciao
gg