Like every gardener, I too visualize a plant flowering and fruiting when I am buying their seeds. It was no different when I bought these yellow pear cherry tomato seeds.
With in no time, I had a whole bunch of pear tomatoes that I cant wait to post their pictures.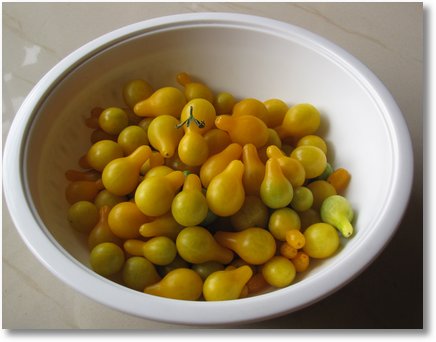 Well, this one comes with a cherry on top.Actually cherry tomato on top 😀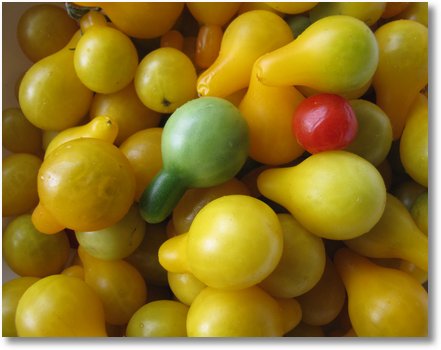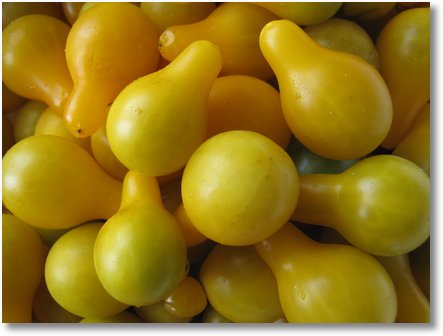 With these kind of sweet tomatoes hanging in your plants, who needs ornamental plants?
They taste sweet but nothing like the red cherry tomato. I rank them 1st.
Right now, I am growing Imperial Black Beauty eggplants and I am eagerly looking forward for them to flower and fruit…
More later
gg